Our Story
StriveYPG was developed in 2012 by the Sault Ste. Marie Chamber of Commerce to fill a representation gap for individuals between the ages of 19 to 40. This subcommittee of the Sault's Chamber of Commerce has an elected executive, which is rotated annually based on its active membership votes. The elected executive of Strive works with other groups, individuals, and businesses inside the community to provide networking events, learning development opportunities, and community involvement initiatives.
The Vision
To assist young professionals in reaching higher potential through community development, networking events, training opportunities, and recognizing achievements for the purpose of attraction and retention in the community.
To be recognized as the principal representing body of young professionals in Sault Ste. Marie. Through our membership and community involvement, we can work together to make an impact in our community and provide a voice for young professionals. These benefits will provide an incentive for young professionals to stay and grow within the city of Sault Ste. Marie.
Our Team
The StriveYPG executive board is composed of hardworking, member-elected volunteers who are young professionals in Sault Ste. Marie and surrounding area.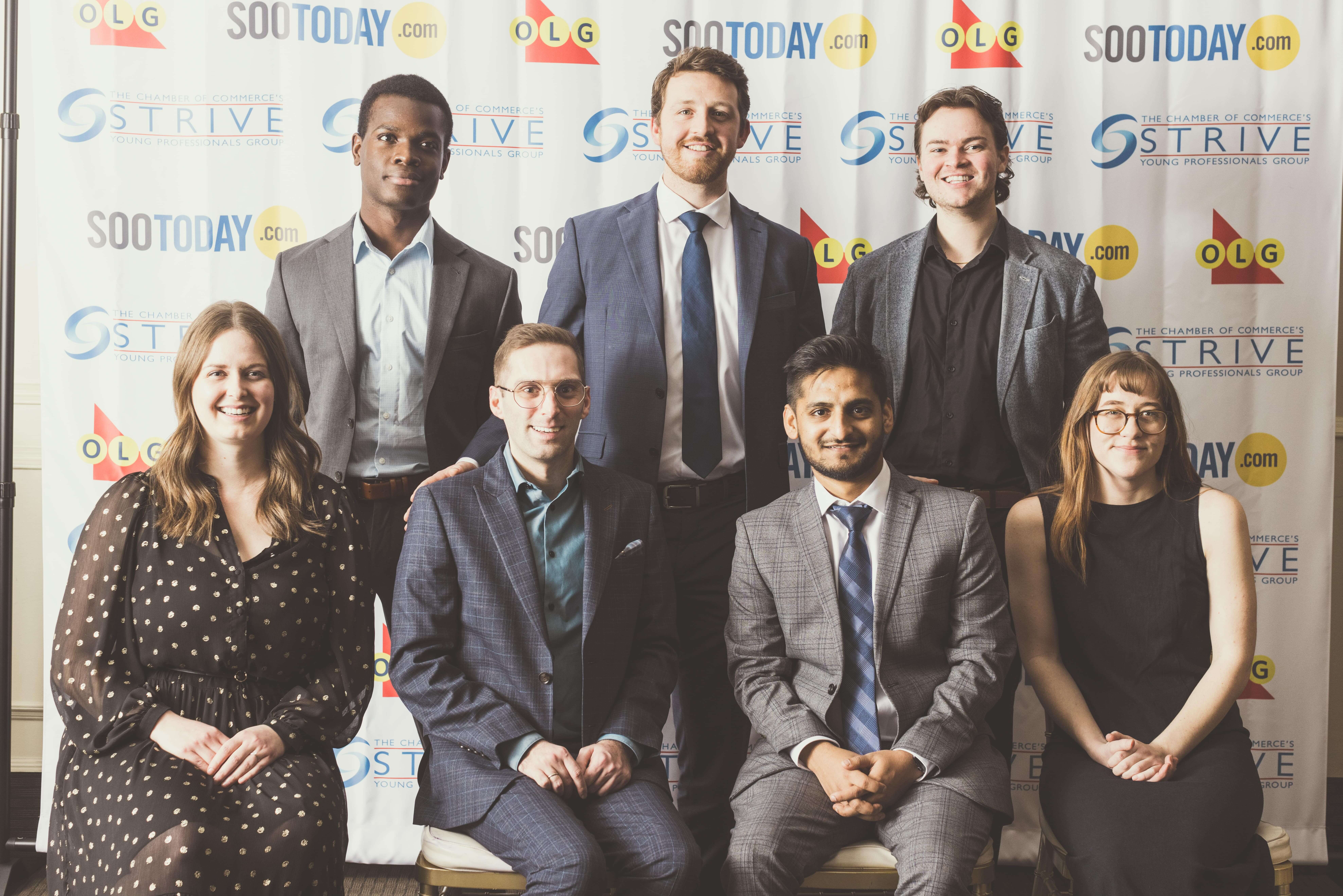 StriveYPG & The Chamber of Commerce
The Strive: Young Professionals Group (StriveYPG) was developed through the Sault Ste. Marie Chamber of Commerce (SSMCOC) to respond to a gap in representation identified in the community of Sault Ste. Marie & surrounding area. Young professionals in Sault Ste. Marie aged 19+ are a demographic that communicate, network, and redefine how business is conducted in Sault Ste. Marie; they are forward thinking and always pushing to professionally and personally grow and develop their skill sets. These individuals are the future leaders of the community, and StriveYPG intends to nurture relationships to maximize the potential of young professionals in Sault Ste. Marie. It is essential that Sault Ste. Marie promote and develop itself as a community of choice for young professionals and their families.